About Compliments Hair & Beauty
Salon owner Natalie has been in the hair and beauty business for over 20 years. She has a keen eye for the latest hair and beauty trends and surrounds herself by like minded people.
Natalie says: "For almost all women, beauty is not just about looking good, it's also about feeling good about how they look. Confidence, self esteem, wellness, and pride make up the glow of a truly beautiful woman, and the moment you understand how to create this is the moment you have truly evolved into something greater than just a hair and beauty professional".
We offer a warm welcome to all our clients, provide a friendly professional service and work hard to exceed your expectations.
You are the most important person in our salon and our extensive knowledge of hair cutting & colouring and beauty treatments allows us to give you exactly what you want.
Our full range of beauty treatments include manicures, pedicures, waxing, eyelash & brow treatments, microdermabrasion and much more…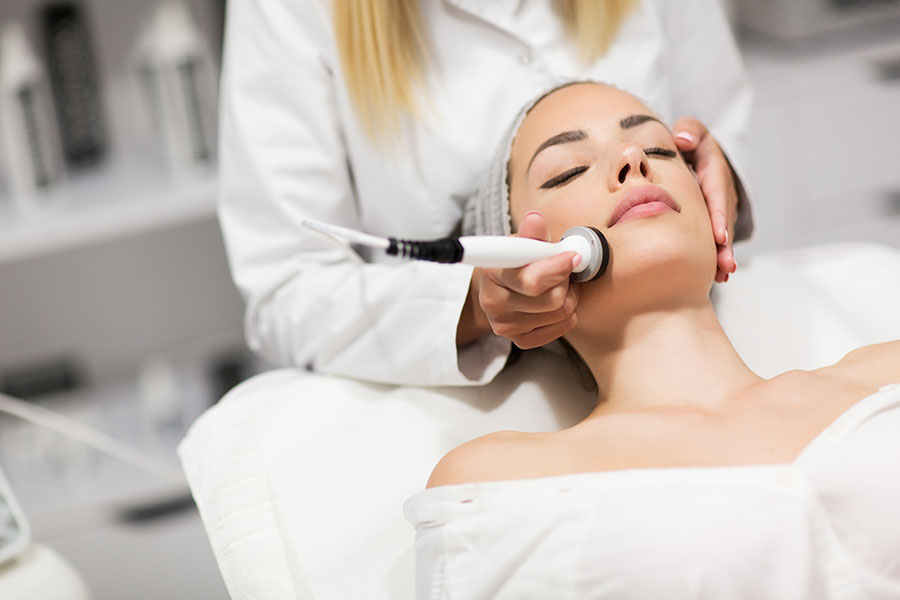 Prices
Hair Styling
Cut and Blow Dry from £22
Re-Style from £28.00
Dry Cut from £13.50
Blow Dry from £13.50
Take Ups from £25
Wedding Trial from £25
Bridal Hair from £30
Olaplex £18 – £23
Perms from £40
Keratin Blow Dry* £95
(*Includes Maintenance Shampoo & Conditioner)
Hair Colour
PRICES AVAILABLE ON CONSULTATION
Our stylists are experienced in all modern colouring techniques as well as more traditional methods if you prefer.
All our clients are unique therefore we provide a full and thorough consultation to discuss your desired results and we are then able to give you an accurate price.
Children under 16yrs & Gents
Child's Cut and Blow Dry £15
Child's Re-style £20 – £22
Child's Dry Cut £8 – £10
Gent's Cut £10
Waxing
Half Leg £16.00
Full Leg £25.00
Full Leg and Bikini £30.00
Bikini/Underarm From £9.00
Eyebrow £5.50
Lip/Chin £5.50
Lip and Chin £10.00
Lashes & Brows
A patch test is required 24 hours before tinting and lash extension treatments.
Eyelash Tint £9.00
Eyebrow Tint £7.00
Lash and Brow Tint £14.00
Party Lashes £15.00
Semi Permanent Lash Extensions £48.00
Lash Maintenance £28.00
Lash Lifting £30
Permanent Make Up
Eyebrows £349.00
Top/Bottom Eyeliner £289.00
Top and Bottom Eyeliner £449.00
Lip Liner £289.00
Lip and Blush Colour £349.00
Full Lip Colour £449.00
Beauty Spot £69.00
Manicures and Pedicures
Manicure £18.00
Manicure with Gel Polish £28.00
File and Polish £8.00
ZenSpa Pedicure £22.00
Pedicure with Gel Polish £32.00
Callus Peel £22.00
Fibreglass/Acrylic Nail Extensions £38.00
Infills £20.00
Fibreglass Strengthening Overlays £28.00
CACI Classic Treatments
CACI's Signature Non Surgical Facial Toning* £45
CACI'S Signature Non Surgical Facial Toning is an advanced non-invasive facial, with twenty years medical research behind it. Microcurrent impulses will lift and tone the facial muscles and the neck area, whilst improving skin elasticity and reducing the appearance of fine lines and wrinkles. This gives a more youthful, fresh appearance and glow.
CACI Hand Rejuvenation* £30
The CACI hand treatment minimises age spots and intensively moisturises, leaving your hands hydrated and supple for a more youthful appearance.
CACI Advanced Treatments
CACI Hydratone Facial* £30
The Hydration Facial is a deeply nourishing treatment that hydrates and tones. It combines microcurrent rollers (which help restore muscle tone and firmness) with the Hydro Mask. The Hydro Mask is infused with collagen, hyaluronic acid and rose water to deeply nourish and deliver a surge of moisture to the skin that will soothe and calm any skin redness and irritation (great for the special occasion and perfect for brides to be).
CACI Jowl Lift* £25
The CACI Jowl Lift has been developed to specifically target muscle laxity around the jawline which can cause drooping jowls and loose skin. This treatment is specially designed to lift and firm the muscles and refine facial contours to give a firmer, more toned appearance.
CACI Eye Revive £30
The CACI Eye Revive treatment uses serum filled CACI micro current rollers together with a deeply nourishing Hydro Eye Mask to lift hooded eye lids, reduce puffiness and dark circles and soften the appearance of fine lines and wrinkles around the eyes.
CACI Ultimate Treatments
Ultimate Skin Rejuvenation £38
The Ultimate Skin Rejuvenation treatment uses controlled orbital microdermabrasion to exfoliate and deeply cleanse the skin, leaving a brighter, smoother complexion. CACI's unique Wrinkle Comb will then target fine lines and wrinkles providing a non-invasive alternative to collagen injections with LED light therapy to heal and trigger tissue repair. This facial is completed with the CACI Hydro Mask that intensively hydrates and nourishes the skin.
Ultimate Non-Surgical Facial Toning* £75
Microcurrent facial toning and lifting is added to the Ultimate Skin Rejuvenation facial to lift, firm and tone sagging facial muscles.
CACI Orbital Microdermabrasion £30
This treatment uses controlled orbital microdermabrasion to exfoliate and deeply cleanse the skin, combined with LED light therapy for tissue repair and healing. The controlled removal of skin cells reveals more youthful looking skin and together with light therapy can be used to treat sun damaged skin and acne scarring.
CACI Specialist Treatments
CACI Wrinkle Revolution £25
Target deep lines and wrinkles, such as crows feet or laughter lines with the CACI Wrinkle Comb. This treatment is a non-invasive, needle free alternative to collagen injections and dermal fillers that will instantly plump fine lines and wrinkles from the very first treatment.
CACI Blemish Fix Treatment* £25
This treatment will target specific blemishes, age spots or pigmentation in an area of concern. Skin exfoliation is used in combination with LED light therapy and microcurrent to trigger tissue repair and healing.
CACI Lip Treatment £15
Get those lips looking juicy and luscious. CACI's award winning Amino Lift Peptide Complex is combined with the Wrinkle Comb and red LED light therapy to instantly plump the lips and soften lines typically associated with smoking, giving the perfect party pout.
CACI Acne Treatment £28
This soothing treatment targets severe acne concerns where exfoliation is not advised. The treatment uses blue and red light therapy (renowned for its anti-bacterial and anti-inflammatory healing properties) combined with the Hydro Mask to soothe and calm the skin, as well as reduce redness and irritation.
A course of a minimum of 10 treatments is recommended to achieve maximum results, 2/3 times per week.
Additional treatments can be added to the Non Surgical Facial Toning for an additional £15 per treatment, these include: Eye Revive, Jowl Lift, Hydratone, Wrinkle Comb, Microdermabrasion. The Lip Treatment can be added for an extra £5.
NB courses paid in full at the start of treatment will be discounted.
Cryosthetics
Cryosthetics Cool Lifting £40.00
A course of 6-8 treatments is recommended to achieve maximum results. This can be added to the Caci facial for an extra £25
NB Courses paid in full at the start of the treatment will be discounted.
Testimonials
MASSIVE THANK YOU
"Would like to say a massive thank you to Melissa for the lovely massage I received whilst at the salon, couldn't have felt more relaxed thanks to her && the friendly staff…thank you guys"
Chelsea Holmes
BIG THANK YOU
"A big thank you to Compliments Hair and Beauty for giving my hair some bounce. The Catwalk collection by TIGI has really given my thin hair the boost it needed. I can highly recommend the highness volume range of shampoo, conditioner and thickening gel. Thanks again Compliments."
Sara Beet
LOVELY FIRST EXPERIENCE
"lovely first experience, I will be returning. Big thanks"
Beth Harpham